PDMU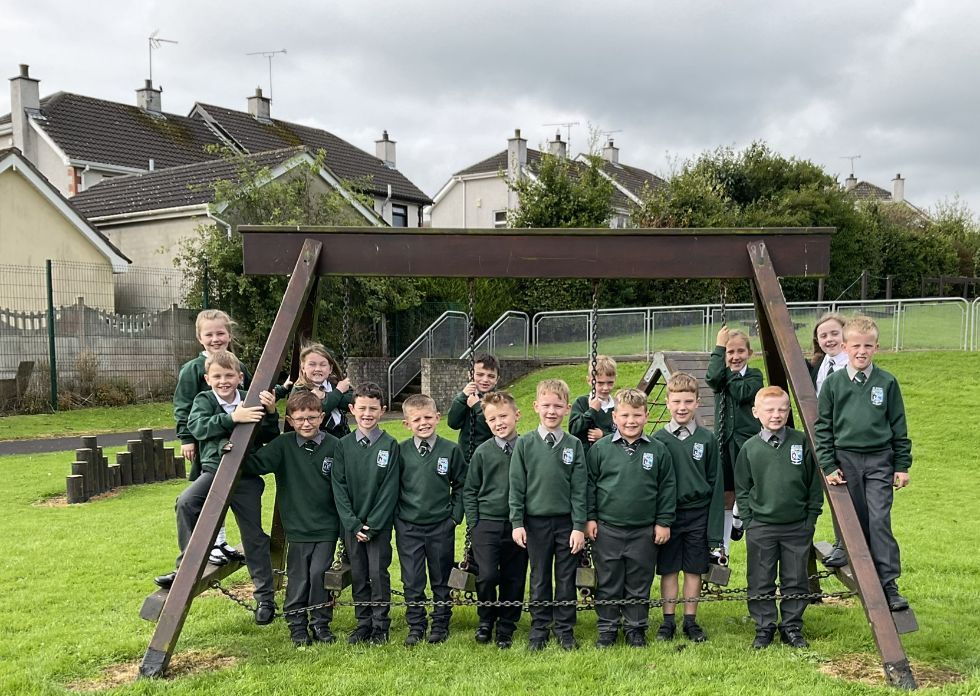 This area of learning focuses on emotional development, health and safety, building and maintaining positive relationships, developing and understanding and tolerance of other cultures and traditions. We hope that our children grow to become responsible citizens who will make a positive contribution to our world by making informed choices. We draw on the expertise of our school staff and outside agencies to deliver this preventative curriculum. These agencies include: Community Policing, Northern Ireland Fire and Rescue Service, N.S.P.C.C., R.N.L.I. and Action for Mental Health. Alongside educating our children, we work closely with parents and carers to ensure they are fully informed on the messages we are giving to our children and how we can support each other in keeping our children safe from harm.
Year 1 and Year 7 Buddy Programme
As part of our transition programme to St. John's, our Year 1 children participate in a weekly 'Buddy' programme with our Year 7 children. Prior to meeting each other, our Year 1 and 7 teachers meet to discuss the profile of each child and match them to a child who would complement their personality and extend their qualities and personal attributes. Within a short space of time of meeting each other, we have witnessed friendships developing, with a genuine warmth and affection for each other.
Each week, we meet to complete age-appropriate activities in all areas of the curriculum with the focus being on practical learning. The benefits of this programme are in abundance for both our Year 1 and Year 7 children which include:
Meaningful social interaction facilitated through structured learning activities
Collaborative learning particularly for children who may feel hesitant to engage
Developing social bonds for different age groups
Raising self-confidence and self-esteem for all children, particularly those with learning needs
Creating an inclusive school community
Our Year 7 children embark on a nurturing role in the lives of their Buddy with many of them taking on the role of protector of our younger children without being asked. It is envisaged that our Year 7 children will take this 'Buddy' experience with them and the skills they have acquired and developed as they transition to Post-Primary. And one day in the not to distant future, we will hear or read about our current Year 7 pupils having career aspirations based on their buddying experience here in St. John's.
Our weekly 'Buddy' day is one of the many highlights in the school week for our children and it has already created many wonderful memories for both the children and adults to treasure in the years ahead!