School council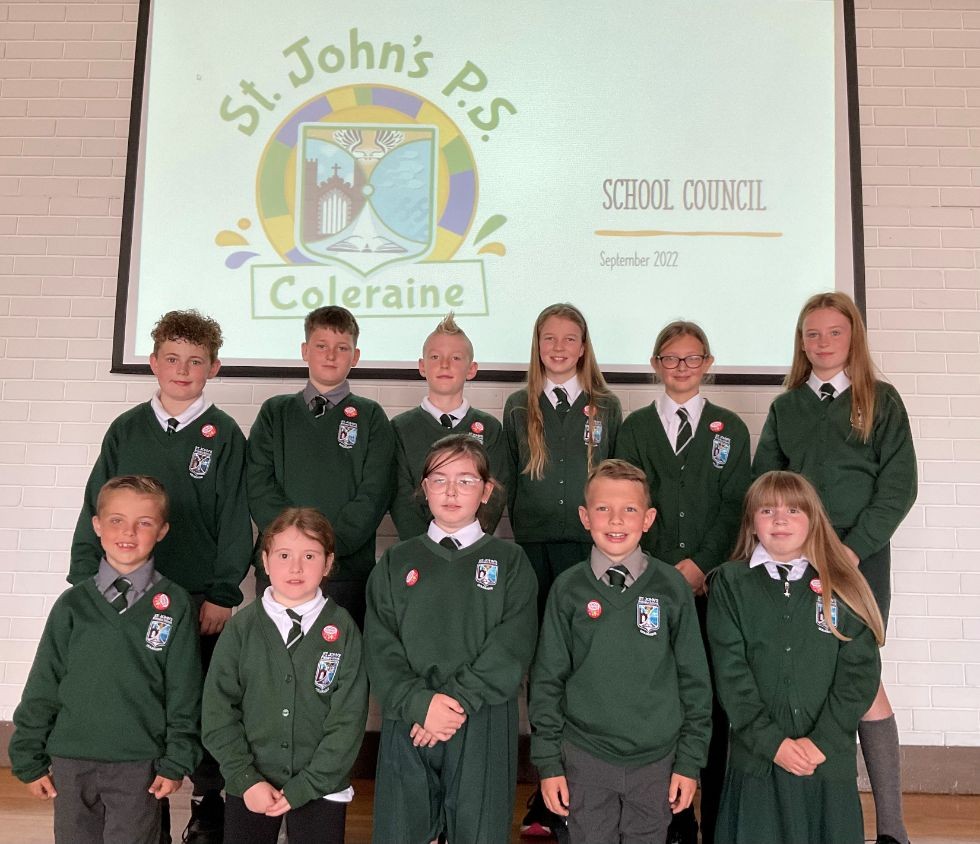 We have a dedicated group of children who represent their class on a regular basis at our School Council meetings. We value our children's voice and use their ideas, thoughts and opinions to improve the learning and school experiences for everyone.
School councillors are elected by their peers at the beginning of the academic year. Children write their manifestos which they share with their peers who then vote for who they want to represent them on the School Council. Children in Years 1, 2 and 3 are represented by a Year 7 pupil who liaises with their allocated class prior to each meeting to gather their ideas before presenting them to the other councillors. After each meeting, the class councillors feedback to their class on the discussions and decisions made during the meeting and gather their opinions on them.
This year our School Council is developing aspects across school life including Healthy Eating and Lifestyles, Promoting Positive Behaviour and achiveing our best in Mathematics and Numeracy, along with how to stay safe digitally.
St John's Primary School, Hazelbank Road, Coleraine, BT51 3DX | Phone: 02870 344 437
Email: Helen McDonnell (Principal) hmcdonnell187@c2kni.net